Everything you need to screen tenants and move in great renters
No monthly minimums, no hidden fees, no catches
Get Started
Here's A Snapshot of What Our Clients Have to Say About Us
"My applicants aren't tech-savvy.  I would've lost a lot of good tenants if it weren't for Rent Marketplace's amazing Support"
Anna G., TN
"Couldn't have done it without them, very happy"
Patricia J, FL
"Rent Marketplace has saved me countless hours with tips and advice and I've learned more from them in 20 minutes than the last few years"
Darrell, Covington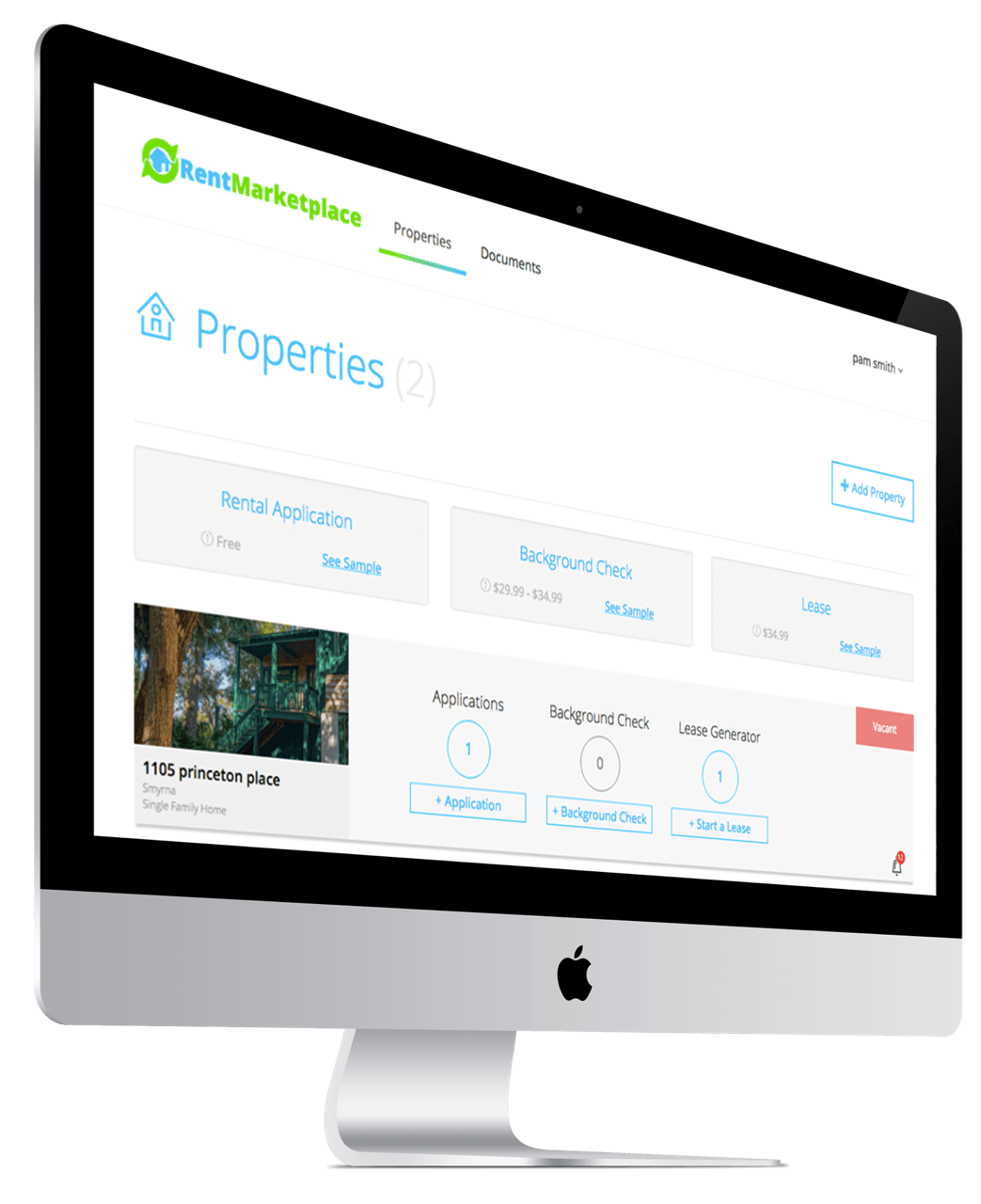 Free and Full-Featured Landlord Software
Rental applications, tenant screening, configurable leases and more
Software tracks applicant status, timestamps, and progress
Integrated workflow, input data once and watch it flow
Use for entire process or to fill process gaps
Alerts for all parties keep the process moving swiftly
Robust workflows in which full SSN's are not shared
We're Your Secret Power
You're juggling a lot of responsibilities. From tenant screens to hiring a plumber…We want to make your job easier. And make you more effective. 
Rent Marketplace's proprietary software provides you with the tools you need to be more efficient, so you can build your portfolio faster, be alert in that day-long meeting, or have fun on your weekends.  
So in short, you can think of us as your secret power.