Everything you need to screen tenants and move in great renters
No monthly minimums, no hidden fees, no catches
Get Started
Helping busy landlords, realtors, and property managers with  powerful tools that boost success
Rental Applications
Free and full-featured, our online rental application is fast, easy, and compliant.
View Features
Credit and Background Checks
Not all Background Reports are created equal.  Secure, accurate, fast, and easy-to-read.
View Features
Lease Documents
State-specific leases prepared by experienced attorneys with an easy Wizard to create your own lease.
View Features
Rent Payment Processing!
Easy and secure for you and your renters.  Prevent partial pays and other important features.  View Features
Rent Payment Reporting to Bureau
Market that you report rental payments to TransUnion.  On time payers will be attracted and weak payers may look elsewhere.
I would have missed out on a lot of revenue were it not for RentMarketplace's amazing support and software.  They will even call my applicants who aren't tech savvy and make sure everything gets done.
Listen to our Founder – Pam Storm – on the
Real Estate & Financial Independence Podcast!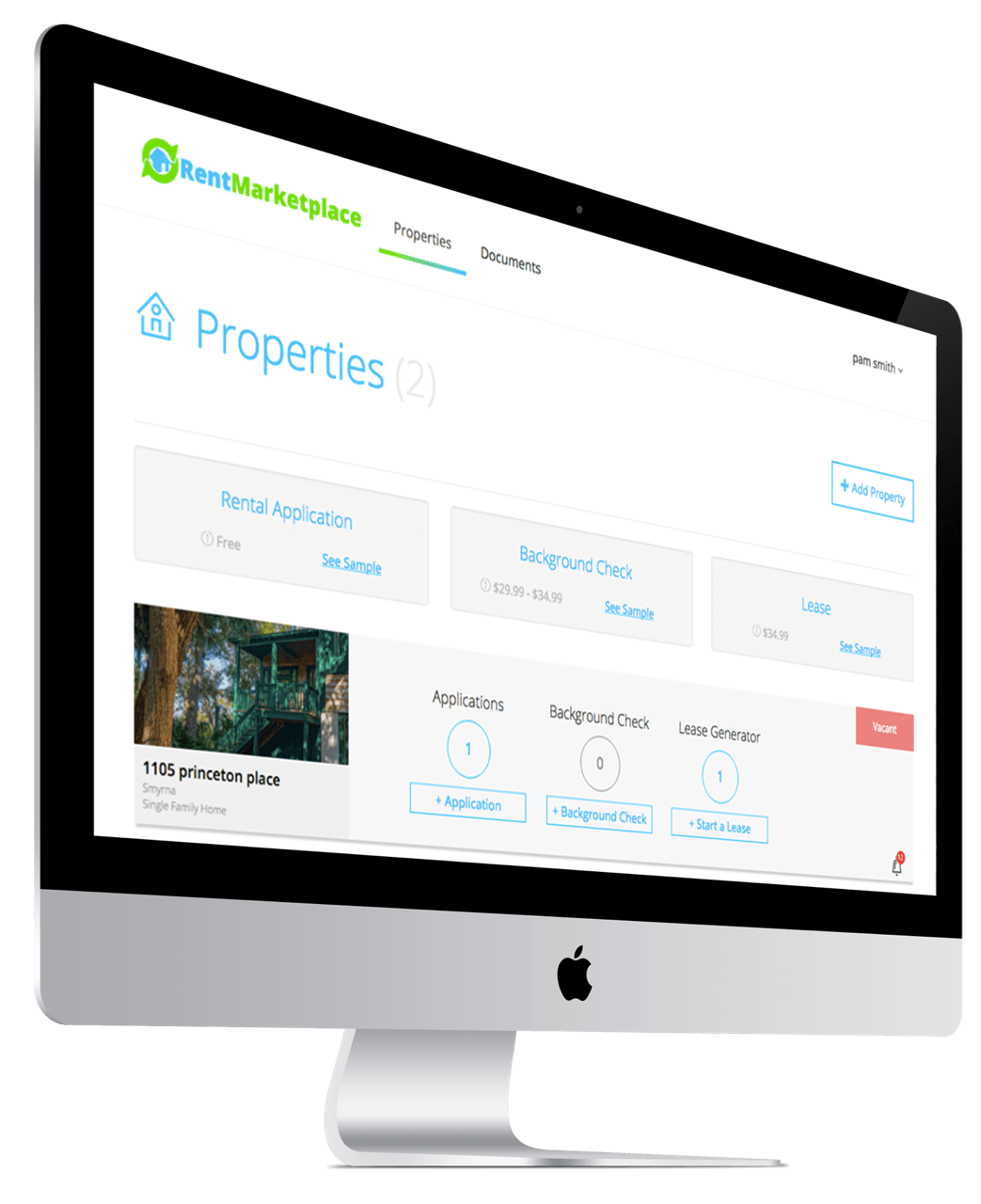 Free and Full-Featured Landlord Software
Rental applications, tenant screening, configurable leases and more
Software tracks applicant status, timestamps, and progress
Integrated workflow, input data once and watch it flow
Use for entire process or to fill process gaps
Alerts for all parties keep the process moving swiftly
Robust workflows in which full SSN's are not shared
We're Your Secret Power
You're busy.  
And we're more than great software. 
Although we arm you with the tools you need to be more efficient, you can count on us for the personal touch. 
Live service, personal follow-up, and even sharing our experience from millions of backgrounds.  
So you can build your portfolio faster, be alert in that day-long meeting, or have fun on your weekends.  
Try us – we're much more than software.